Second Workshop on

BAYESIAN INFERENCE IN STOCHASTIC PROCESSES
Villa Monastero, Varenna (LC), Italy
31 May - 2 June, 2001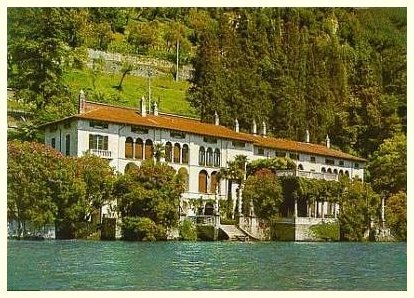 Probably the last chance to find rooms in Varenna!

1 ROOM AVAILABLE AT VILLA CIPRESSI (see web site under hotels)

WE REGRETFULLY INFORM WE CANNOT ACCEPT FURTHER REGISTRATIONS SINCE THE LIMIT OF 8O PARTICIPANTS HAS BEEN REACHED. All those who sent the registration form by April, 15th have been accepted.

Please let us know if your name is, by mistake, neither among the contributors nor among the participants

Information available on how to get to Varenna

The workshop brochure is available (thanks to Gisella Mercaldi!) either as JPEG or PDF file. Please download and display in your Department.





The workshop follows the one held in Madrid in 1998. In this workshop, we will bring together experts in the field to review, discuss and explore directions of development of Bayesian Inference in Stochastic Processes and in the use of Stochastic Processes for Bayesian Inference. There will be sessions on queuing theory and population modelling, signal processing, empirical processes, spatial processes and other stochastic processes such as birth/death and branching processes. The workshop will thus be of interest to workers in both Bayesian Inference and Stochastic Processes. The workshop will be held in an informal environment ( Villa Monastero, an ancient villa, property of CNR (National Research Council), on the lake of Como) to encourage discussion and promote further research in these fields.

Information is currently available on The workshop is funded by CNR-IAMI (Milano, Italy), Universit&agrave ``Bocconi'' (Milano, Italy), Universit&agrave dell'Insubria (Varese, Italy), Universit&agrave degli Studi di Pavia (Pavia, Italy) and MURST (Italian Ministry for University and Research) Research Programme on ``Processi stocastici, calcolo stocastico e applicazioni'' (Research unit of Universit&agrave degli Studi di Pavia).

The workshop is endorsed by ISBA (International Society for Bayesian Analysis).

---
| | |
| --- | --- |
| Maria Jesus Bayarri | (Universitat de Valencia, Spain) |
| Guido Consonni | (Universit&agrave di Pavia, Italy) |
| David Higdon | (Duke University, USA) |
| Pietro Muliere | (Universit&agrave ``Bocconi'', Italy) |
| Sonia Petrone | (Universit&agrave dell'Insubria, Italy) |
| Eugenio Regazzini | (CNR-IAMI and Universit&agrave di Pavia, Italy) |
| David Rios Insua | (Universidad Rey Juan Carlos, Spain) |
| Fabrizio Ruggeri | (CNR-IAMI, Italy) |
| Mike West | (Duke University, USA) |
| Mike Wiper | (Universidad Carlos III, Spain) |
<!committee>

---
Invited speakers
<!invited> <!contributors> <!speakers>
---
Carmen Armero, Adelchi Azzalini, Marilena Barbieri, Bruno Betr&ograve, Leonardo Bottolo, Annalisa Cerquetti, Volker Dose, Sandra Fortini, Paolo Giudici, Alessandra Guglielmi, Karl Heiner, Pietro Mantovan, Marek Meczarski, Eugenio Melilli, Gisella Mercaldi, Antonietta Mira, Julia Mortera, Orietta Nicolis, Andrea Ongaro, Jesus Palomo, Sara Pasquali, Antonio Pievatolo, Lluis Miquel Pla, Christophe Planas, Mohsen Pourahmadi, Alessandro Rossi, Silvia Simeon, Osnat Stramer, Elisa Varini, Luis Varona, Piero Veronese, David Walshaw. <!participants>
---

THURSDAY, May 31st

Session 1. Chair: Fabrizio Ruggeri

14.30 - 15.15 Alan Gelfand
15.15 - 16.00 Don Ylvisaker

16.00 - 16.30 Coffee break

Session 2. Chair: Sonia Petrone 

16.30 - 17.00 Aparna Huzurbazar
17.00 - 17.30 Scott Schmidler
17.30 - 18.00 Ilenia Epifani

19.00 -       Welcome party (and dinner) at Hotel Royal Victoria 

=========================================

FRIDAY, June 1st

Session 3. Chair: Mike West

 9.00 -  9.45 Aad van der Vaart
 9.45 - 10.30 Pietro Rigo

10.30 - 11.00 Coffee break 

Session 4. Chair: Guido Consonni

11.00 - 11.30 Daniela Golinelli
11.30 - 12.00 Maria Teresa Rodriguez
12.00 - 12.30 Juan Miguel Marin

12.30 - 14.30 Lunch

Session 5. Chair: Phil Dawid

14.30 - 15.00 Maria Concepcion Ausin
15.00 - 15.30 David Conesa
15.30 - 16.00 Herbie Lee

16.00 - 16.30 Coffee break

Session 6. Chair: Mike Wiper

16.30 - 16.50 Phil Dawid
16.50 - 17.10 Brunero Liseo
17.10 - 17.30 Renata Rotondi
17.30 - 17.50 Bruno Sanso'
17.50 - 18.10 Jay Kadane

19.30 - 21.00 Dinner at Hotel Villa Cipressi (buffet)

21.00 - 23.00 Poster session

=========================================

SATURDAY, June 2nd

Session 7. Chair: David Higdon

 9.00 -  9.45 Lynn Kuo
 9.45 - 10.30 Gareth Roberts

10.30 - 11.00 Coffee break

Session 8. Chair: David Rios Insua

11.00 - 11.30 Antonio Lijoi
11.30 - 12.00 Gabriel Huerta
12.00 - 12.30 Michele Di Pietro

12.30 - 14.30 Lunch

Session 9. Chairman: Pietro Muliere

14.30 - 15.15 Peter Muller
15.15 - 16.00 Refik Soyer

16.00 - 16.30 Coffee break

Session 10. Chair: Susie Bayarri

16.30 - 16.50 Petar Djuric
16.50 - 17.10 Marco Ferreira
17.10 - 17.30 Stefano Tonellato
17.30 - 17.50 Darren Wilkinson 

18.30         Trip Boat
	      (stop in Bellagio, lakeviews, dinner in Menaggio)

=========================================


<!programme>

 

---






There is a registration fee of Lit. (Italian Lire) 200.000 
[approx. 105 Euros or 90 US$]
covering coffee breaks and two dinners. 
It is advised to pay the registration fee in advance so that we can 
make reservations for all the participants at the same restaurants. Whereas
we can ensure that 
we will do our best to make reservations for the participants paying upon 
their arrival, we cannot guarantee a successful result. 



No booking will be done for lunches and the participants can 
choose by themselves among the restaurants, pizzerias and bars 
in Varenna.



Payments can be made by



Registration is limited to 80 participants. 


Participants are kindly asked to send the 

registration form to:


 Sonia Petrone
 (sonia.petrone@uni-bocconi.it)
<!registration>

 

---









<!deadlines>

 

---






Varenna is a small town with a limited number of hotels. Advanced booking is 
strongly encouraged. 
Participants are kindly asked to contact the hotels by 
themselves. Some rooms are reserved at the following hotels:



The other hotels in Varenna are:

Other hotels are available in 
 
Bellano (about 4 Kms north of Varenna, it can be 
reached by bus, train, boat and car in 10 minutes). 
<!hotel>

 

---



















<!tourist>



---
















---